What to Expect at Chiro First Chiropractic Clinic

Your First Visit
Your initial visit will include a consultation with our Chiropractor, an appropriate examination and possible further tests such as x-rays. Following this we will discuss the results with you and explain your available treatment options. This visit will take approximately 45 mins.
---
Treatment
Spinal bones that are 'locked up', restricted in their normal movement or are misaligned, are known in chiropractic terms as spinal subluxations. These areas can affect your health by trapping/irritating nearby nerves leading to a variety of symptoms including pain.
Chiropractic spinal adjustments help correct this by adding motion to these areas and restoring balance to your spine. An adjustment involves safe, gentle, specific movement or pressure applied to the spine and other joints.
---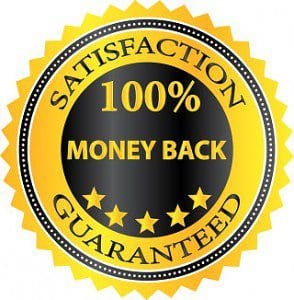 Satisfaction Guaranteed
We can't guarantee your results, however if by your third visit you are unhappy with your decision to consult our clinic we will simply refund the money you have paid us.
Whatever your needs, we will listen, provide choices and support you in achieving your personal health goals.
---
Frequently Asked Questions
What is Chiropractic?
Chiropractic is a profession that specialises in the diagnosis, treatment and prevention of disorders affecting the spine, its effects on the nervous system and, as a result, our general health and well being.
What conditions do we treat?
The perception of Chiropractic is often limited to the management of back or neck pain. Chiropractors are, however, consulted about a whole range of conditions. Why not use our free 15 minute telephone consultation with our Prinicipal Chiropractor to see if Chiropractic is suitable for you.
Will I need to get undressed?
No, you won't have to get undressed for your Chiropractic appointments but we suggest you wear something comfortable. However, if you require x-rays a gown will be provided.
How long will it take for me to feel better?
We're very pleased to say that the majority of our patients report an improvement after their first few visits. However, in long term chronic conditions, progress may come more slowly.
Can I claim for my treatment?
We are registered and approved by most private health companies, including Westfield. However, if you are claiming, please let your GP and insurance company know.
Do you have a car park?
We do not have a private car park but there is plenty of free parking available behind our Clinic on Whirlowdale Road.
How long will I have to wait for an appointment?
We understand that you will probably be in pain so we will try our hardest to get you an appointment on the same day.
| | |
| --- | --- |
| Monday | 9:00am - 6:00pm |
| Tuesday | 9:00am - 6:00pm |
| Wednesday | 9:00am - 6:00pm |
| Thursday | 9:00am - 6:00pm |
| Friday | 9:00am - 6:00pm |
| Saturday | Closed |
| Sunday | Closed |
*Appointments outside these hours are available at the discretion of the practice. Please call for availability 0796 735 0957 after hours (on call).