Chiropractor Qasser Razzaq D.C.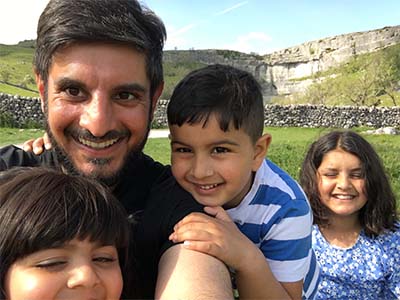 Welcome to Chiro First Chiropractic Clinic. Serving Sheffield and neighbouring areas since 2001, we are renowned for delivering cutting-edge care in a modern state-of-the-art facility with in-house digital X-rays producing instantaneous results, ground floor air-conditioned rooms, plenty of off-road parking and guaranteed same-day appointments.
Founder and director Qasser graduated from the Welsh Institute of Chiropractic in Cardiff with BSc (Hons) Chiro in 2001.
Qasser is dedicated to promoting good health and well-being within his practice and the wider community. He has also been a regular contributor on BBC Radio Sheffields health show. Outside work, he enjoys keeping fit, plays badminton weekly and loves to spend time with his family. He has helped many people throughout the United Kingdom by offering natural pain relief solutions for spinal pain. His specialist interests include the non-surgical management of lower back pain, neck pain and headaches.
---
Awarded PPQM Practice 2015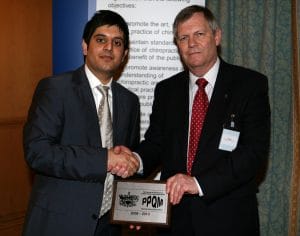 We were awarded the Patient Partnership Quality Mark by the Royal College of Chiropractors, recognising excellence in meeting and exceeding our patients expectations whilst delivering the highest levels of care. It is easy to see why Chiro First Clinic is the clinic of choice for those requiring a Chiropractor in Sheffield.
---
We Can Help!
As a centre for excellence in chiropractic care, Chiro First incorporates some of the most advanced analysis and treatment techniques available in chiropractic today.
We believe in getting to the root cause of your condition whilst improving your overall health and wellbeing using care programs that are uniquely designed to your personal health goals.
We have a specialist interest in the management of lower back pain, certain types of neck pain and headaches including migraine. Please browse the subpages for further information on these conditions.
We also successfully manage disorders of the peripheral joints such as shoulders, elbows, hips and knees.
If you would like to find out how we can help you, then call 0114 262 1999 and book your free telephone consultation today.
| | |
| --- | --- |
| Monday | 9:00am - 6:00pm |
| Tuesday | 9:00am - 6:00pm |
| Wednesday | 9:00am - 6:00pm |
| Thursday | 9:00am - 6:00pm |
| Friday | 9:00am - 6:00pm |
| Saturday | Closed |
| Sunday | Closed |
*Appointments outside these hours are available at the discretion of the practice. Please call for availability 0796 735 0957 after hours (on call).